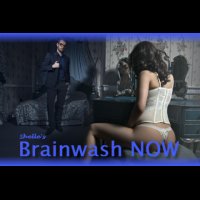 OFFICIAL SYNOPSIS
Imagine what it feels like to truly be OWNED and CONTROLLED.

Length: 21 minutes
Category: Brainwashing-enslavement
Sample: LINK

Listen NOW and feel a deeper and MORE advanced level of CONTROL...An exchange of control that ONLY comes from a deeper COMMITMENT, a deeper level of SUBMISSION. For enslavement only. This file is a COMPULSION.

Includes two files: A long and a short version.
PERSONAL NOTE (only visible to you)
You must
Log in / Sign up