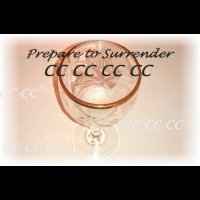 OFFICIAL SYNOPSIS
Surrender CC - Edgy Playground trigger by Lady H.

CAUTION: Before listening to this file---Be sure that you are ready to have your limits TESTED... NAUGHTY is putting it lightly.

Lady H is PLAYGROUND sitting again. If you have NOT yet met her, she was a REAL LIFE Domme....and NOW I own her, yes she is My slave. Just as mind f**ked as you are. ***GIGGLES***

Go ahead and SURRENDER, you can't resist, can you.
Once again I will take you into trance and turn you over to Lady Helena. She will command you and you will OBEY, because I say so.

Be VERY careful because Lady H is hard to control...she is NAUGHTY and LOVES pushing your HARD LIMITS, of course with My approval.
PERSONAL NOTE (only visible to you)
You must
Log in / Sign up