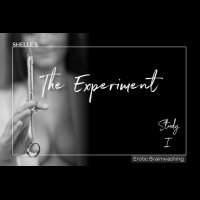 OFFICIAL SYNOPSIS
PSYCHOLOGICAL EXPERIMENT TESTING - STUDY I

BRAINWASHING HYPNOSIS

EFFECTS ON MALE PARTICIPANTS---How much control do I really have over your mind.

Don't miss your chance to be a part of this Controlled experiment...it will provide insight into cause-and-effect by demonstrating what outcome occurs when a particular factor is manipulated.

Join MY EXPERIMENTAL test---be MY guinea pig.

Listen to STUDY I---NOW.  Here is a teaser.  More than a week of testing will be involved.  Each Study will grow more POWERFUL---the effects will be overwhelming.

Listen with your headphones on---Listen 3 times---to prepare for Study II.
PERSONAL NOTE (only visible to you)
You must
Log in / Sign up