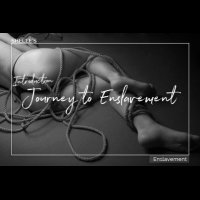 Journey to Enslavement - An Introduction (Teaser)

by

Shelle Rivers

Audio
OFFICIAL SYNOPSIS
Category: Enslavement-Brainwash-Mind Control
Level: Moderate
Length: 37 minutes

The Journey series is for those who are prepared to dedicate themselves to me, and make me the prime focus of their lives.  It is best if you have already listened to some of my work before listening to this file, and definitely before starting on the Journey—with my voice and my words already settled comfortably inside your mind.

This introduction (teaser) will give you just a little glimpse of what comes later.  Oh, be able to move around a little for this one slave.

If you have purchased the ORIGINAL file contact me for instructions to obtain your new copy at a discounted price.  These files are MUCH stronger and remastered to perfection.
PERSONAL NOTE (only visible to you)
You must
Log in / Sign up