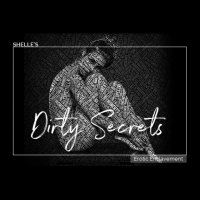 OFFICIAL SYNOPSIS
What if I implanted a TRIGGER WORD, I mean so deeply that you could NEVER resist...

Session: 33 minutes

Imagine yourself helpless again. your open and suggestible mind deeply implanted with a powerful trigger...just by opening a book and reading a word or hearing a single word said by anyone, and you TRANCE and OBEY...In that moment, lost to My control, you are completely unable to stop your actions even if you wanted to. So sexy...Just like in those Vampire movies. Losing control is your arousal...I am your arousal...I want MORE control. I want it all. you are about to give Me what I want.

This session INCLUDES a free short version for those deeply conditioned minds.

Binaural effects, subliminal conditioning and post hypnotic triggers.
PERSONAL NOTE (only visible to you)
You must
Log in / Sign up