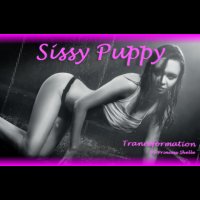 | | |
| --- | --- |
| | Audio |
OFFICIAL SYNOPSIS
Horny puppies love to hump!

Length: 16 minutes
Category: Sissy-Brainwash-Mind Control

It's time for a little sissy puppy play. Get naked and prepare for an arousal that will overwhelm your mind and body. After placing you into a deep SUBMISSIVE trance, I'll trance-form you into My horny little slave puppy. you will love playing, My puppy...go ahead and obey, show Me what a good puppy always does...you already know how much you love losing all control. Be a goodgirl and listen for your Domina NOW! Can you say woof woof.
PERSONAL NOTE (only visible to you)
You must
Log in / Sign up