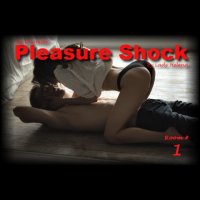 | | |
| --- | --- |
| | Audio |
OFFICIAL SYNOPSIS
Lady Helena's "Chamber--Room 1 - Pleasure Shock"

Chamber--Room 1 - Pleasure Shock by Lady Helena--Shelle's slave girl

Description (47 minutes):

Let your Dominatrix take you deep into my fantasy chamber and experience the pleasure of pain. Learn the true meaning of erotic submission to your Lady and Owner as you crawl naked and helplessly behind my sexy ass.

As I weave one of the most powerful desires and fantasizes into your inferior male mind. Feel my wicked touch and c#m to realize just how alluring My voice and My commands. Listen as my voice weaves erotic desire so deep it will make you shake with desire. As I seduce your lil head causing you to accept and give in to my beauty.

Accept your desire for submission as my erotic fantasy influences your desires. Imagine what it would be like to be so mindless and hard. To crave the pleasure while yearning for the mental torment of this amazingly erotic fantasy. Finding yourself craving my whims and wicked desires. You will yearn for your Lady, longing to please and pleasure me in ways you can't imagine as I torment you and give you pleasures beyond your wildest dreams.
PERSONAL NOTE (only visible to you)
You must
Log in / Sign up