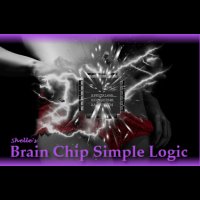 OFFICIAL SYNOPSIS
Stage 3 of My "Brain Chip" mission...

Length: 35 minutes

My sweet, any man alive and breathing MUST listen to this session....It is MIND BLOWING!!!!! NO ONE WILL RESIST!

This is a stage 3 core programming file for the Brain Chip training. Therefore it is critical that you have listened to My Brain Chip Implant and Activation in order to achieve the desired erotic and submissive experience you crave and desire.

The time has cum to install a key and powerful core program into your obedient and HORNY droid mind. My program will enhance your submission, servitude, control and power over My helpless mindless pet.
Kneel naked before your Domina. Letting My words interface with your deeply Implanted and Activated brain chip.
Cum and accept your life as My obedient and submissive pleasure droid. Complete your core Brain Chip programming and now Activate and listen.
PERSONAL NOTE (only visible to you)
You must
Log in / Sign up