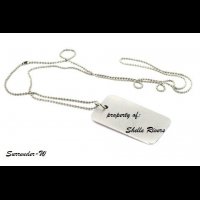 OFFICIAL SYNOPSIS
Level: Moderate
Length: 9 minutes + Free Initiation file
Category: Shelle's Playground-Mind Control

Shelle's Playground-W

Please listen to the initiation file first, immediately before listening to this file.

In MY playground I make ALL the rules-and set ALL the schedules----as I install a trigger that will make you howl with laughter at my command-or maybe just howl --giggle.  Check out more details about Shelle's Playground.

This is one of My favorites....I love taking control of you whenever I want---doing whatever I'm in the mood for. I know that you love it too.

If you want text via phone make sure that I have a working number for your text triggers...Also don't forget to follow Me on Twitter...and come play with Me in yahoo messanger.
PERSONAL NOTE (only visible to you)
You must
Log in / Sign up