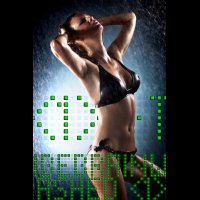 | | |
| --- | --- |
| | Audio |
OFFICIAL SYNOPSIS
Level: Progressive-Strong
Length: 17 minutes
Category: Women Only-Brainwash

Program 1 - To Be Brainwashed

This is progressive brainwashing---not for beginners---Best when listened to after your favorite induction

Are you ready to enter "The Program" ?
...To start a new level of sexy and intensely pleasurable training with Me?  You do want to be perfect for Me, don't you... say "Yes Princess"... That's right, a new series of short bursts, concentrated doses of My sweet brainwashing... and once "The Program" is completed, and this will be done over time..Step by step, one by one.. to be Brainwashed is irreversible to most listeners.  The effects are LONG lasting and most AROUSING as I take more and more hold of your brain and of course your body. (WICKED LAUGHS)  Again, these are quick and SHORT sessions for your daily PLEASURES.  But your Domina must warn you, BE CAREFUL WHAT YOU ASK FOR....***GIGGLES*** I might just give it to you.  Finding time to be with Me just became so much easier for you.
PERSONAL NOTE (only visible to you)
You must
Log in / Sign up