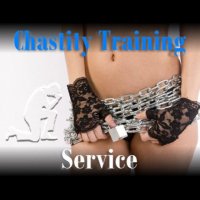 OFFICIAL SYNOPSIS
It's time for your 4th Lesson in Chastity.  This lesson is the MOST powerful lesson thus far.

If your body craves the sound of climax then you have My permission to continue on.

I love knowing that you are suffering for ME.  Yes, swollen, dripping and LOVING the horny feeling of My Chastity.
You know that deep down inside this is one of the best ways you can show Me just how much you've given yourself to my power.
Your submission in SERVICE and in Chastity will overwhelm you.

You wanted to give… to feel yourself compromised and controlled… and now you are.  I always give you what you want:)

just that simple.
You are under my power… controlled… entangled in Me, all because this is what you want.

Are you now wondering, what you have gotten yourself in to...and if you will ever c*m again. ***GIGGLES***

Are you sure that you really want to C*M anymore...I love you hard...you are so sweet and obedient when you are HORNY.
PERSONAL NOTE (only visible to you)
You must
Log in / Sign up