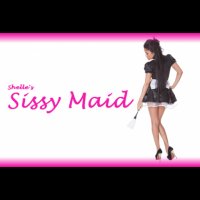 OFFICIAL SYNOPSIS
This SISSY session will push your LIMITS into the most sexy submission...

Length: 39 minutes

It's time to get all dressed up for your Domina Shelle. I love everything spic-n-span...Oh, and you know how much fun it is to get into that sexy maid uniform and be a good gurl, you always get wet, don't you. ~~~GIGGLES~~~ Ohhh, and I have a secret way of keeping you busy...washing and wiping...and on your knees. My secret will fill you with desires to be My perfect sissy....Plugged and horny...I love it when your panties are nice and wet for Me.

Such a sexy approach for a perfect MINDSET.

So get on your knees and click and begin your maid training for your Domina NOW.

This mp3 includes SISSY TRANSFERENCE, SISSY TRANSFORMATION & MIND CONTROL.
PERSONAL NOTE (only visible to you)
You must
Log in / Sign up