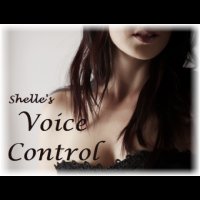 OFFICIAL SYNOPSIS
Level: POWERFUL
Length: 42 minutes
Category: Mind Control-Brainwash
Use of powerful waves and confusion techniques.

Be forewarned:  This file is a trap.  Will you even know?

My voice wrapping around you as you sink into the depths of My control.  Repeated listening to this file will lead to serious addiction to My hypnotic voice. . I have trained My voice to hone in on the most submissive parts of your psyche.  My vocal stimulation slides right through your defenses and fills you with My will.  Rest in My voice as my commands take root in your mind.  Repeated listening has instilled drone-like behavior within My test subjects.  Be warned.
PERSONAL NOTE (only visible to you)
You must
Log in / Sign up