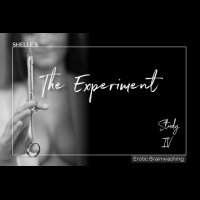 OFFICIAL SYNOPSIS
BRAINWASHING HYPNOSIS --- Study IV, the most extreme.

EFFECTS ON MALE PARTICIPANTS---LOSING CONTROL has never felt so good.
As I plan My final two parts in this study, I feel WICKED...dangerously playing with your mind...like a mad scientist. ***GIGGLES***
The layers of complexity in this session are mind-boggling.
The effects deepening!  your mind changing, reforming...obsession and addiction growing.  Oh, what have I done...
I MANIPULATE your sleep and wake, CONFUSED, AROUSED...feeling more PLEASURE than ever before.

Only one STUDY left after Study 4----each must be listened to at least 3 times.
OBEY MY every command in this experiment----EVEN if you are in CHASTITY---release if you are commanded.  This is IMPORTANT!!!

Literally in trance eyes wide open reciting commands and blanking out while staring mindlessly at a corner of my room telling yourself you were not trancing.  Like a puppet.  Her puppet.  There is supposed to be a barrier between when a person is awake and asleep in trance.

When you sleep, you know you are hypnotized, when you are awake, you know you are not.  But with your Domina... that barrier doesn't exist anymore.
PERSONAL NOTE (only visible to you)
You must
Log in / Sign up