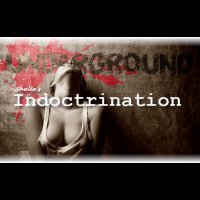 OFFICIAL SYNOPSIS
My next GUINEA PIG session. Be a good GUINEA PIG for Me and listen...

Category: Brainwashing-Mind Control--Erotic Hypnosis
Length: 77 minutes + Loop

A MIND BOGGLING experience.

Be My GUINEA PIG...Let Me play inside your mind. WITHOUT any knowledge of what I may be doing. Isn't that what you want. Just think of what your future would look like as My guinea pig.

I'm NOT going to tell you about this session's contents. I will tell you that while I was recording the session, I had never experienced a TRANCE like this one. I was in another place, I felt INSATIABLE. I did NOT want to move. I just wanted to stay in that place.

So listen now and see how you respond to this amazing session. I want to hear back from you, I want to know what you experience in and out of trance with this session.

This is your COMPULSION.

This session is rather long....1 hour and 17 minutes of Mind fucking. I added a loop for shorter listening.

This session is one that you will not forget.
PERSONAL NOTE (only visible to you)
You must
Log in / Sign up