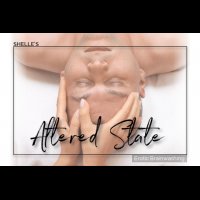 OFFICIAL SYNOPSIS
Level: EXTREME
Length: 49 minutes
Category: TRIGGER IMPLANTING-MIND CONTROL

I will IMPLANT a TRIGGER...a post HYPNOTIC TRIGGER.  You will listen and accept My trigger.  It will NEVER be removed.  NOT EVEN the MOST experienced HYPNOTIST will be able to remove MY trigger.

Then I will use a technique which I rarely use......that involves thought replacement therapy..... thought manipulation on a different level.  Listen again to the description teaser ...

.... and decide if you are ready...this file is NOT for beginners.
PERSONAL NOTE (only visible to you)
You must
Log in / Sign up