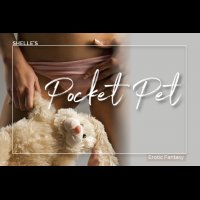 OFFICIAL SYNOPSIS
Level: Mild
Length: 31 minutes
Category: Fantasy-Erotic

Don't miss out on this file...It is FUN, SEXY, and a lot of WICKED...Close your eyes for a moment and fall into TRANCE.... follow Me to a world of sexual fantasy... Princess takes all control and shrinks your whole body...placing you between MY beautiful breast, making you My pocket pet.  Imagine you inside MY panties... for a ride on My PINK slippery slide.....being used as MY human sex toy.

Now that will definitely take FANTASY and EROTICISM to a whole new level.
PERSONAL NOTE (only visible to you)
You must
Log in / Sign up