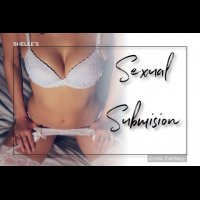 OFFICIAL SYNOPSIS
Level: Moderate
Length: 34 minutes
Category: Erotic-XXX

Up close the MOST INTIMATE and sexual SUBMISSION ever EXPERIENCED with your Princess---join Me as My Totally submissive sex slave forever.  You will be Mine.

In this MP3 you will find yourself alone with your Princess, and I am feeling VERY hot and very SEXY.  If you are in LOVE with Me you MUST have this file.  This EXPERIENCE allows you to feel something REAL...A UNION with your Princess that will change you forever...
PERSONAL NOTE (only visible to you)
You must
Log in / Sign up