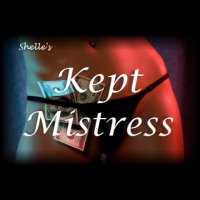 OFFICIAL SYNOPSIS
EXTREME file. Intended for slaves who desire to have Me available to satisfy your sexual cravings to serve and please ME.

Level: EXTREME
Length: 35 minutes
Category: Brainwashing-ENSLAVEMENT-Sexual Fantasies

Ever wondered what it would be like to experience total surrender....to feel the power of complete subjugation to a powerful Mistress while feeling bliss of devotion and commitment. In much of the world, men with deep seated cravings that aren't satisfied at home, pay a Dominant Woman to be available to satisfy his fetishes and earn permission to release and satisfy his Mistress. This version of the Kept Mistress introduces you to that life of secret rendezvous, obedience and sexual enslavement. you will be seduced by My sweet words and hypnotic voice. These same words and commands you will crave and need as you drop deeper and deeper into your sweet sexual bliss of enslavement.

So be warned this file is intended for slaves that desire to be enslaved and financially comitted to Me ~giggle, giggle~

you surrender yourself, your mind, your c*ck and obey ME when you listen to My files. you ache for My attention to satisfy your need to serve and please Me. As your KEPT MISTRESS you will receive sexual favors, fantasies and deepen the enslavement you crave when you take care of ME. Don't worry I always know what you need and desire.

After listening to this file, follow MY instructions to bring your fantasies to life, then EMAIL Me with "Kept Mistress" in the header and request the application and questionnaire. I will instruct you further at this time. All you need to do is convince Me of your sincerity and ability to meet all your obligations and still take care of ME, then I will determine how I want you to serve your Mistress and consummate O/our new arrangement.

Two FREE pictures included.
PERSONAL NOTE (only visible to you)
You must
Log in / Sign up